So, I had this pair of pajamas that I almost never wear...Curious George long-sleeved t-shirt top and fleece pants. So, I decided to do a little recycling and repurposing and make a matching fitted pocket diaper and fleece cover for Gavin. So, here are the results!
This is the fleece cover...
This is the back of the fitted pocket diaper...it looks off-center, but it's just the camera angle...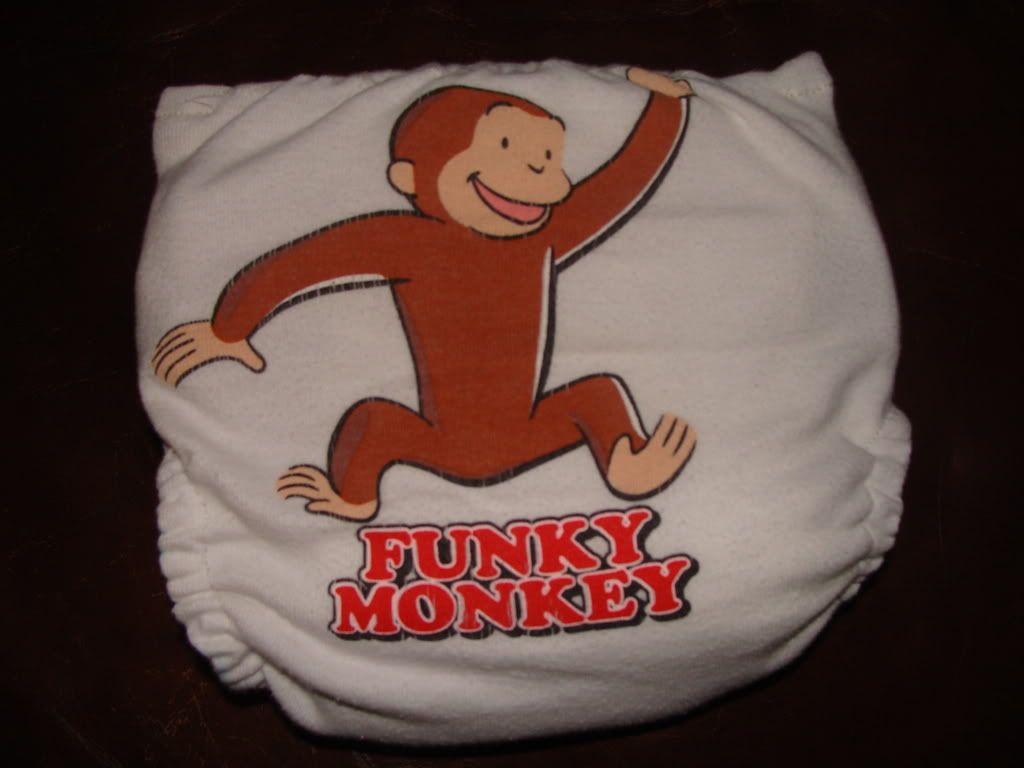 This is the front of the fitted pocket. It's stuffed with a prefold.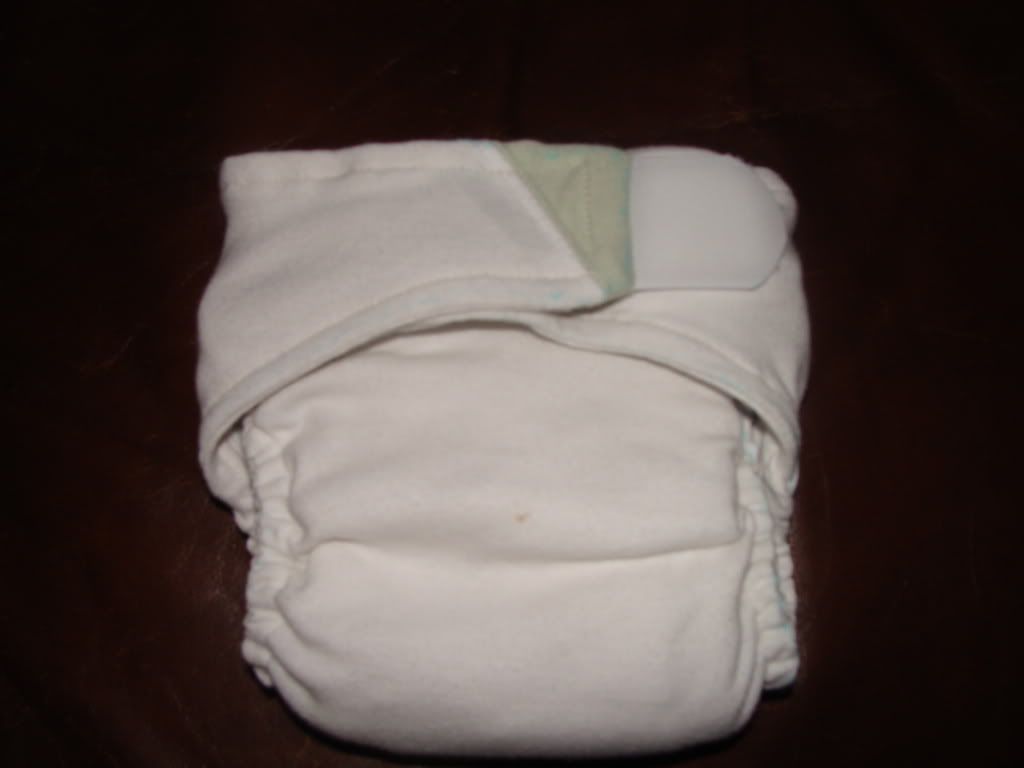 I used the free Rita's Rump Pocket and Cover patterns. The pattern is easily adjustable, so instead of making it so that it fastens with a pin, I used Aplix to fasten..it's more "Daddy-friendly". I just finished them this evening, and I can't wait to put them on Gavin in the morning!
As for a life update, I've been in touch with Agostini, and they're trying to get me into a hospital in Walnut Creek, CA. It's just a bit east of San Francisco, and is a really nice town as far as I can tell. The hospital there is smallish, under 300 beds. We're just waiting for my references to come thru so they can schedule an interview. We've been packing and selling off some of the bigger furniture on Craigslist, and we got our storage unit reserved this week. I'm really hoping that the Walnut Creek assignment works out!
The boys are healthy and growing like weeds. Deklan is hilarious...he's starting to pick up things that he hears in conversation...earlier today he just walked into the living room and said "I give up", then walked away. ???? Silly kiddo. Gavin is trying SO hard to crawl, but he hasn't done it yet! He is teething, though. No teeth have broken the gum yet, but he's miserable, poor guy. Well, I guess that's about it...